videos of our work so far please enjoy




---
---
Click a cosplayer below to support artzeal.org
This website is made by artist who wants to share their artworks to the world. We have collected different arts and crafts to bring priceless smiles to everyone. We also have gathered some comics and manga made by our members. It is our pleasure for you to enjoy our humble creations.
All artworks uploaded in this website are owned by the artist and are allowed to be viewed here and in Art Zeal web pages only, unless it is indicated as owned by another person. This site contains each member's intellectual property, thus it is strictly prohibited to be used/uploaded/posted outside of this website without the owner's knowledge and permission.





​Anyone who want to donate for the Web page fund or the YouTube shows click the donate link below
ART ZEAL PRESENTS THE TOP 5 OF
Great Heroes: The Fall


In this event the participants will draw a hero with a twist. Unlike the usual, the hero must be presented in a situation where he is near defeat or had been defeated, hence "fall" in the title.
The character/art may either be an OC or a fan art which was made during the time given in this particular event. No past works will be accepted.
If it's an OC, please indicate and be sure to include some details. For fan arts, it must not be copied from an already existing work, also information about its origin must be included.
Only 1 entry per member. Only 1 main/focus character, background characters are allowed. The main focus character must be half to full body.
Only 1 entry per member. The participants may include some details about your OC, name, backstory skills, use, etc.Participants can use any media, both traditional and digital art are allowed.
Hope you like our creations, enjoy...
---
Top 1

Artist:
Hayati Osman
DETAILS:
"The hero was going to save a princess with his friend. Unfortunately his friend decided to turn the table and attack him with a magic ice attack and almost killed him."
---
Top 2

Artist:
Hafez Rahz
DETAILS:
Hero Class: Spell Assassin.
Skill: Melee combat,
Knife throwing,

Magic (left hand).

[Back]
Hero Class: Sorcerer
Skill: Melee combat,
Dark magic.

This image shows that the character is nearly die when he tried to rescue hero/protagonist who is still weak and has become the target of the witches. This happens due to when the hero was a kid, he were told to memorize the whole magic book's content that can bring destruction without being taught to read or write (unschool).
---
Top 3

Artist:
Li Jimenez
DETAILS:
"She is an infamous Demon Hunter, rumors say that everyone who teamed up with her in a hunt all died, because of that she had been known as 'Azalea: The Bewitched.' But did you know, that a few groups of people calls her 'Heaven's Wing Azalea'? At some point I wondered, why was she called 'Heaven's Wing' instead of 'Heaven's Wings'? If one got a pair of wings, then he/she can fly anywhere, including going back to heaven. However, she who only got 'a wing' can never fly on her own. She's stranded. Continuously fighting in an unfamiliar land with no goal in mind."
---
Top 4

Artist:
Muhammad Haziq Zainol
DETAILS:
Juggernaut from Dota 2
---
Top 5

Artist:
Wan Nur Hidayah
DETAILS:
" at least... we had each other"
Kara and Kuru are my friend's n my oc respectively , they were both crustachean twins . kara is the shrimp hybrid while kuru is a crab hybrid.
their foster dad invent their robo suits so they could
---




© [Art Zeal] [2013]
All Rights Reserved
No part of this website or any of its contents may be reproduced, copied, modified or adapted, without the prior written consent of the author, unless otherwise indicated for stand-alone materials.
You may share this website by any of the following means:
1. Providing a back-link or the URL of the content you wish to disseminate; and
2. You may quote extracts from the website with attribution to [http://artzeal.org]
For any other mode of sharing, please contact the author at the link below.
http://www.facebook.com/groups/ArtZeal/
Commercial use and distribution of the contents of the website is not allowed without express and prior written consent of the author.
---
Powered by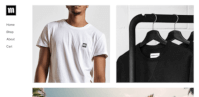 Create your own unique website with customizable templates.