PRIVACY POLICY
This website is made by artist who wants to share their artworks to the world. We have collected different arts and crafts to bring priceless smiles to everyone. We also have gathered some comics and manga made by our members. It is our pleasure for you to enjoy our humble creations.
All artworks uploaded in this website are owned by the artist and are allowed to be viewed here and in Art Zeal web pages only, unless it is indicated as owned by another person. This site contains each member's intellectual property, thus it is strictly prohibited to be used/uploaded/posted outside of this website without the owner's knowledge and permission.
No user personal info from this site or app will be sold or use by ArtZeal to any companies this is a free and open continuity. However we respect all user and their Privacy
Powered by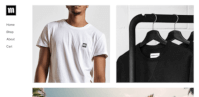 Create your own unique website with customizable templates.