Preface
---
---
Support the artist

​DEFIANT
The Bewitched Demon Hunter
Copyright 2019
Airam Zenemijil

All rights reserved.
No part of this publication may be reproduced, distributed, or transmitted in any form or by any means, or stored in a database or retrieval system, without prior written permission/consent by the author.
Powered by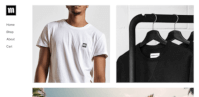 Create your own unique website with customizable templates.