Title:
Omen's Trail
Genre:
Fantasy, Action-Adventure
Synopsis:
In a world where magic, mythical creatures and monsters rule, there exists a thousand year legend. In the time of great sages, a terrifying calamity almost destroyed the world, the emergence of the "Reaper." A group of five people bravely confronted the Reaper. This group was lead by the Taiken, the best mage and the only person who can seal the Reaper; beside him are the bravest and strongest fighters, the Shubi, composed of a warrior, paladin, assassin and archer. The Taiken, along with the Shubi, were successful in sealing the Reaper, however this seal can only last for 500 years and will need to be renewed again. In every generation, a new Taiken and a new group of Shubi is chosen and trained to prepare them in their quest to renew the seal. This is so that they could prevent the calamity that will come to the world once the Reaper breaks free again. Now, what will happen once the current Taiken becomes too old to travel and a troublesome girl joins in the Shubi in their very important quest of renewing the Reaper's seal?!!
[Click
here
or the cover to start reading]
[wattpad story]
---
Title:
Defiant: The Bewitched Demon Hunter
Genre:
Fantasy, Action-Adventure
Synopsis:
"Everything that I am is a gift as well as a curse."
Rumors about an infamous Mage-sprout – Azalea "The Bewitched"— had been going around the Hunter's Council. Those rumors caught the attention of different people and organization with varying intentions, which had produced troublesome situations for Azalea's demon hunting job. Most hunters are afraid to team-up with her and some people are reluctant to make a hunting request with her.
During her solo hunt in Dimatagpuan region, four students from the renowned school, AB Academy, appeared before her with an odd offer. The academy's Head Master had grown a sudden interest in her skills as a Mage and he wants her to enroll as one of his scholars. It's the most unexpected offer which might as well bring the greatest change in her current lifestyle. Is she prepared to leave behind her normal daily life of hunting and fighting, to turn it around into an unusual daily life of socializing and schooling?
[Click
here
or on the cover to start reading]
[wattpad story]
---
Powered by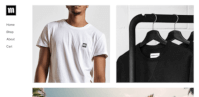 Create your own unique website with customizable templates.